A Journey to Discover the Most Beautiful Cities
Category:
Front Vision Feature
2020/02/20
A Journey to Discover the Most Beautiful Cities
Change the font, change the scene and the atmosphere.
Experience each city's own stories as the scenes change, just like what happens when you travel.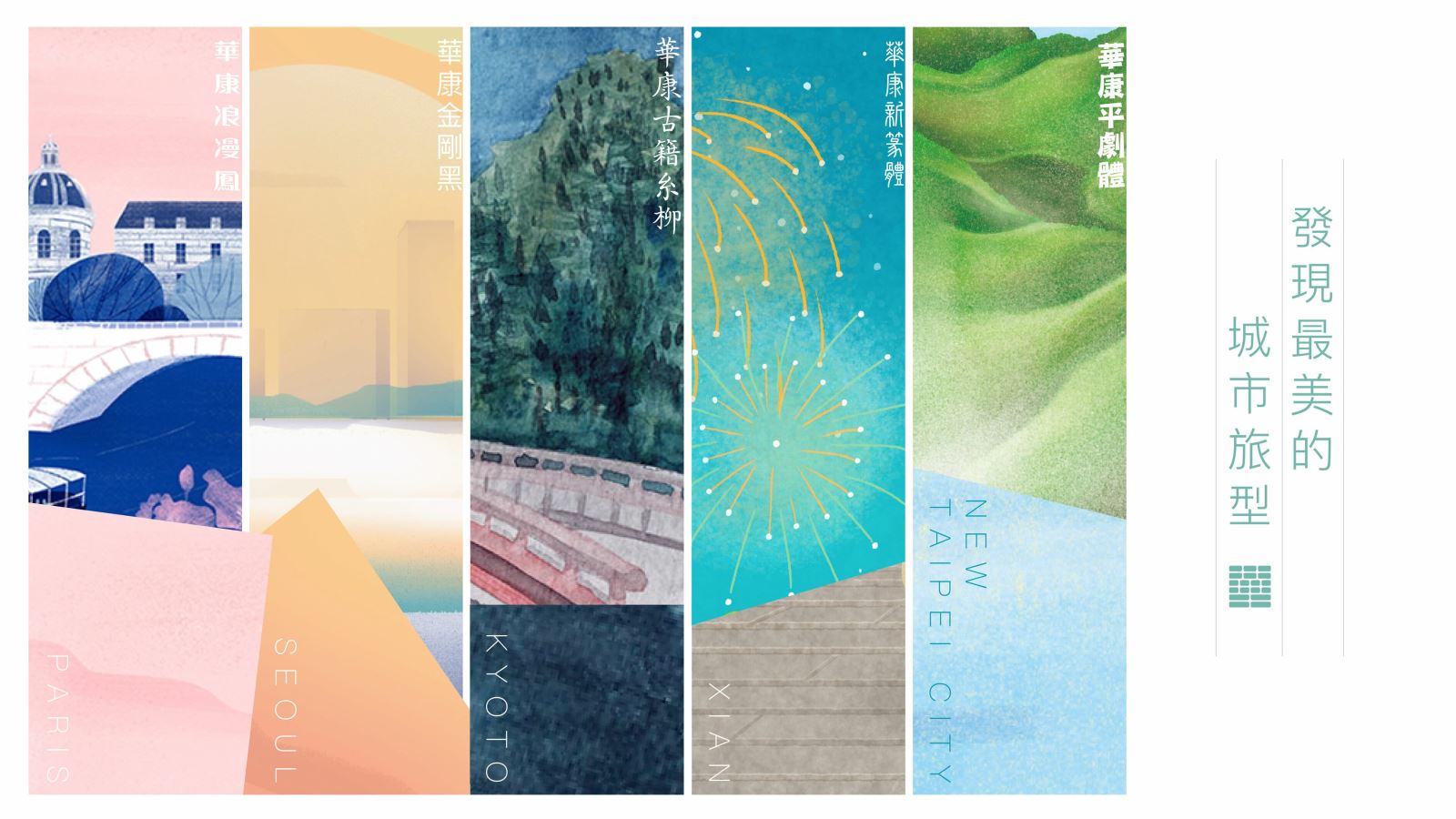 People always long to be elsewhere, a place where one can immerse in an atmosphere filled with unfamiliar languages, try the exotic tastes of different cultures, and breathe in deeply the air of different climates. Every city tells a unique story, and each trip is a colorful chapter in one's life. This time, DynaComware has brought together 5 beautiful tour guides. Through the beauty of fonts, the guides will show you the lovely images of 5 cities.
Destination: Paris, France Guide: DFLangManFeng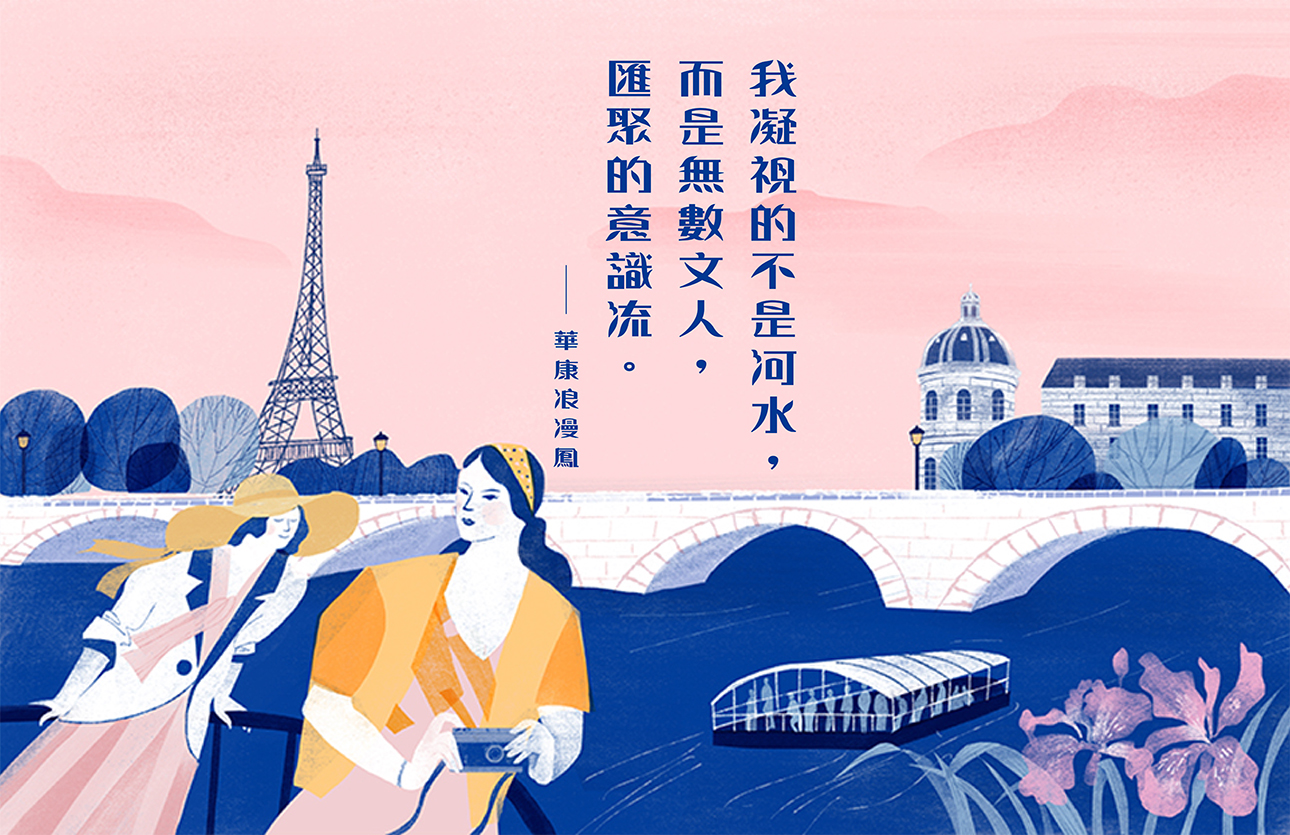 ▲ Seine River
(Words on the picture: What I am gazing at is not a river, but a stream where the consciousness of countless intellectuals converge.)
Here, you can not only find styles that are at the forefront of fashion, but also discover things that evoke nostalgia. Perhaps these two things are essentially the same in Paris.
 
DFLangManFeng holds a strong retro feel with its perfectly modern details and rhythm. It exudes poise with style, and it's setting off a new trend. Guided by DFLangManFeng, you don't need to rush through the itinerary. You can immerse in the atmosphere of the street corner, and take your time gazing at the flowing water in Seine River. There are some indescribable sentiments that are difficult to express even for flowers, but they are embodied by DFLangManFeng's captivating appearance.
Destination: Xi'an, China Guide: DFNewChuan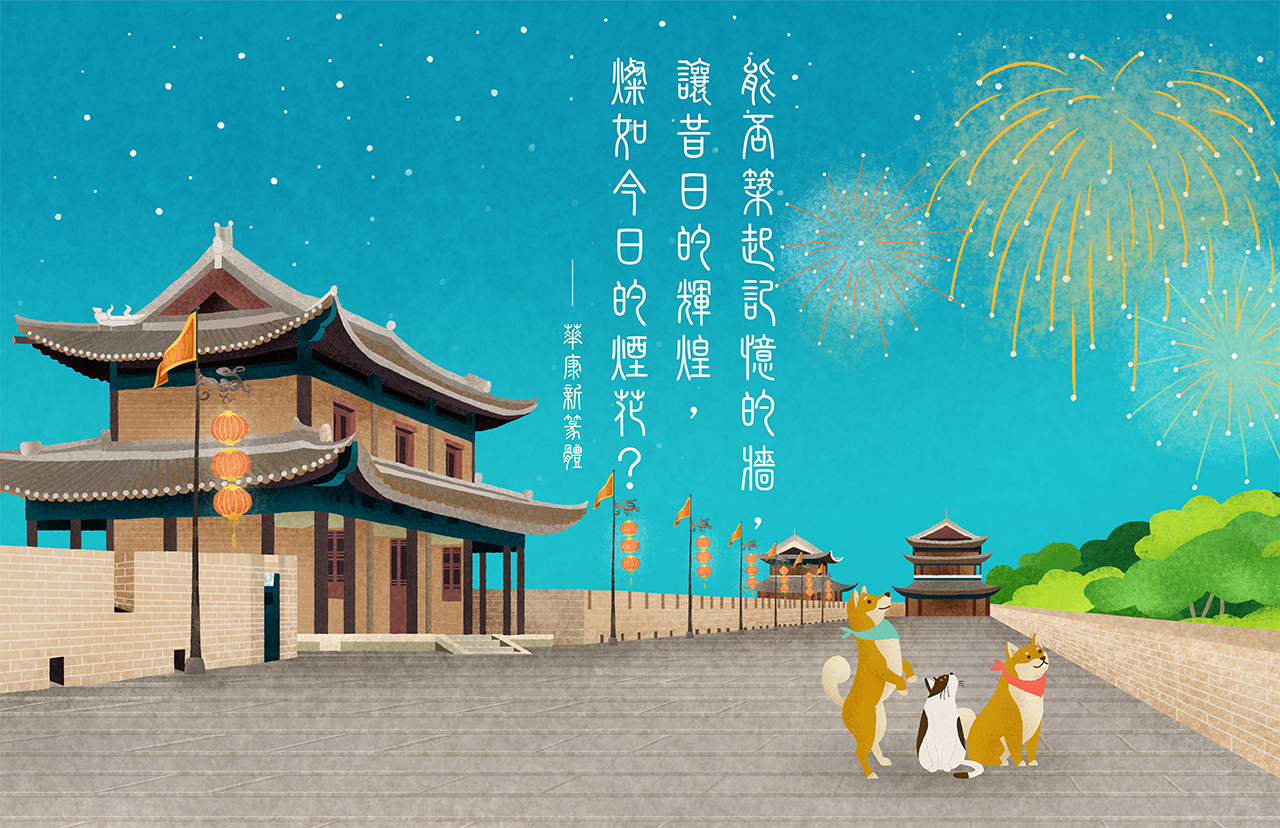 ▲The Old City Walls of Xi'an 
(Words on the picture: Can we build a wall of memories so that what was magnificent in the past can shine like fireworks today?)
As the smell of smoke signals faded in Xi'an, the historical days became stories of the distant past. Human emotions are accompanied by a sense of genuine warmth.
 
Originating from ancient texts, DFNewChuan has an adjusted structure that improves readability, and rounded stroke endings that express amiability. DFNewChuan is a competent storyteller. It tells stories about the past and present of historic sites, as well as legends. They break through hefty barriers to bring back history, pass stories down the generations, and present the profound heaviness and lightness of Xi'an in simple ways in daily life.
Destination: Kyoto, Japan Guide: DFRareBook-Willow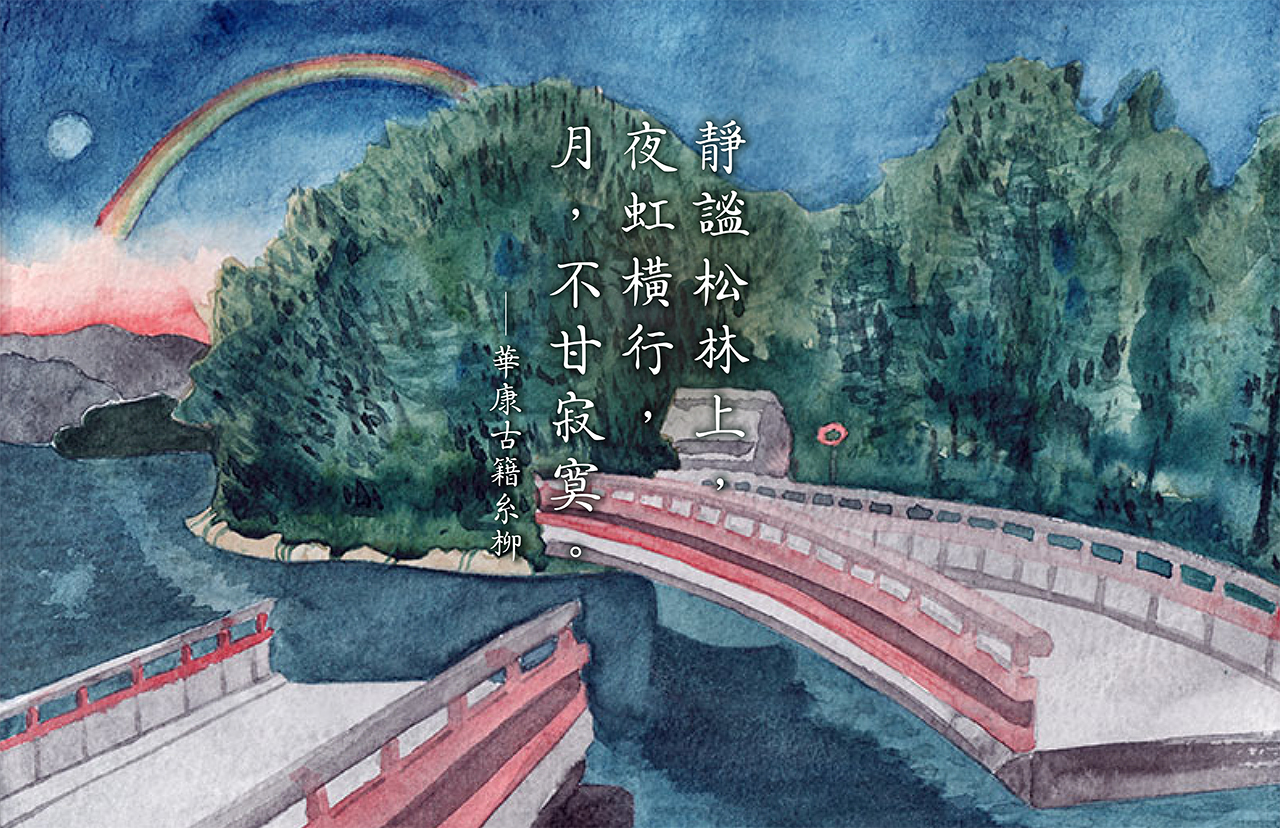 ▲Rotating Bridge, Amanohashidate Pine Forest 
(Words on the picture: Above the quiet pine forest, where the lunar rainbow stretches, the moon is bearing the feeling of loneliness.)
It seems that Kyoto itself is a place where different periods intertwine. The life expressed through Kyoto appears as if it has never been pressured by reality. The city gracefully brings classical elements to life today.
  
The elegant form of DFRareBook-Willow has strokes like plants. It holds the movement of growth within its stillness, forming beautiful elegance between each stroke. DFRareBook-Willow will guide your steps in Kyoto as you discover the most meaningful moments at each sight and savor the wonder in everyday life. Write your trips in Kyoto into an unforgettable poem.
 
 
Destination: Seoul, Korea  Guide: DF King Gothic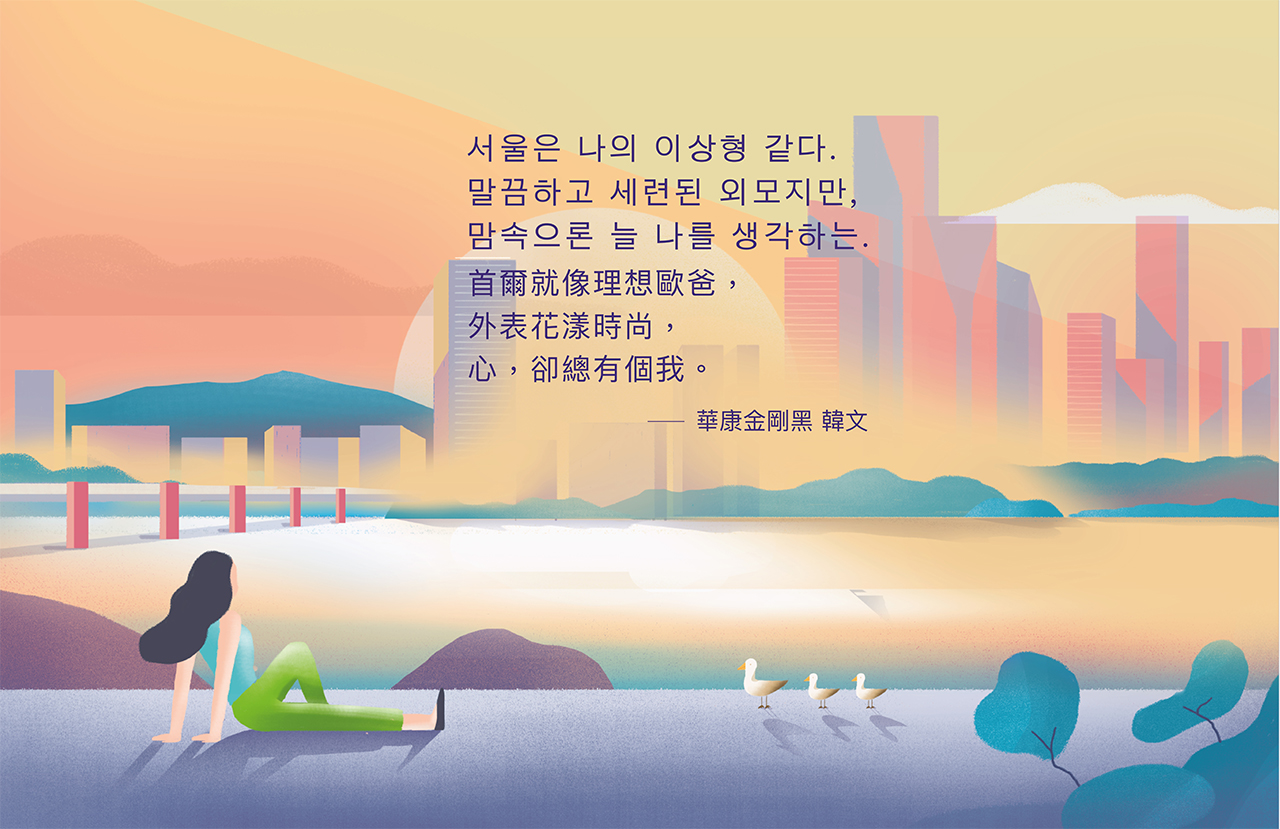 ▲Han River
(Words on the picture: Seoul is like the ideal boyfriend. Despite his dreamy and stylish looks, I am always in his heart.)
As a city where buildings designed with the most innovative design languages stand and hot entertainment news are constantly broadcasted, Seoul is a new rising force that attracts worldwide attention.
 
DF King Gothic was created in response to the digital age. Its appropriately moderate counters and even spacing allow room to breathe between strokes and texts. The soft curves and polished details allow exceptionally smooth reading across different screens. DFKing Gothic can speak 15 languages, including Korean. When it takes you from one sight to another, it keeps you company as you read on different platforms and devices. Its modern and neat lines are like a classy and well-dressed Korean boyfriend who is traveling with you.
Destination: North Coast, Taiwan  Guide: DFPingJu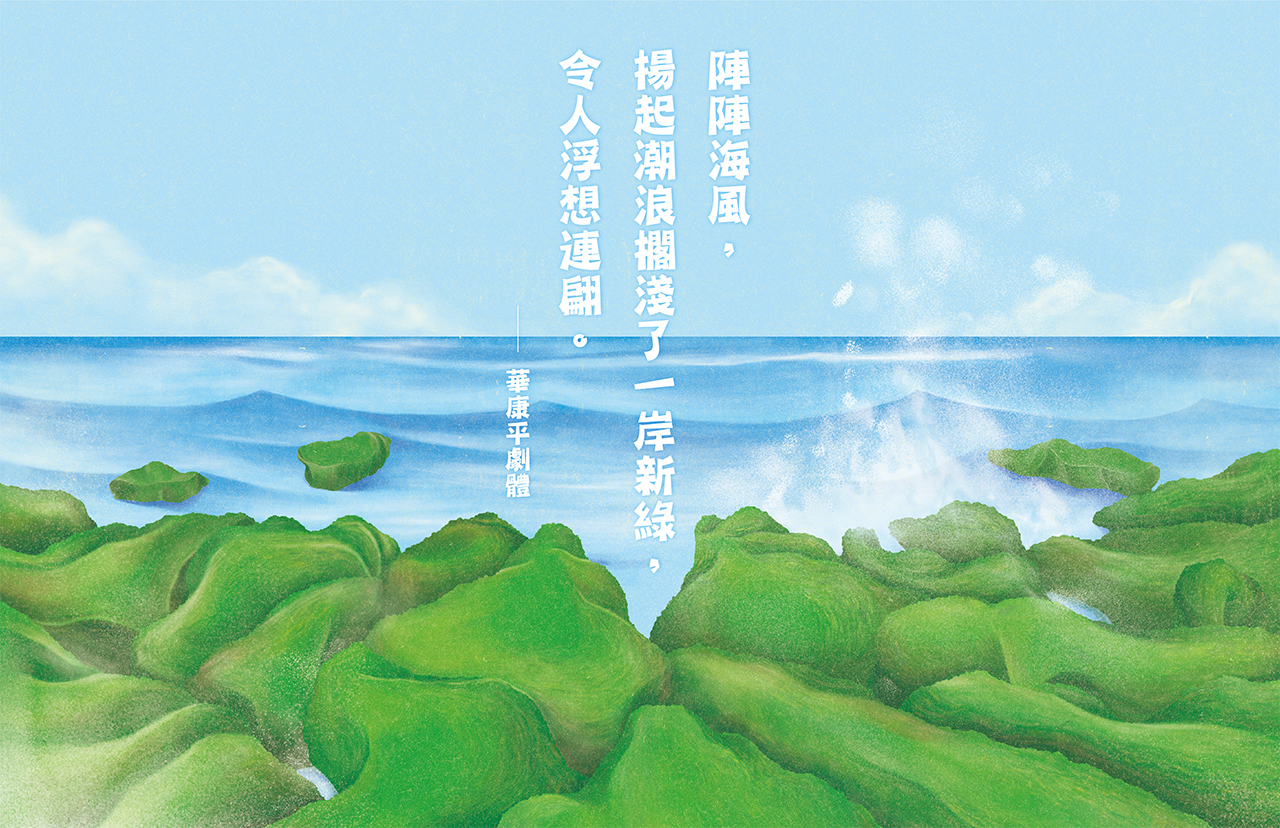 ▲Laomei Green Reef 
(Words on the picture: Ocean winds are driving waves onto a newly emerged green shore, which evokes endless imagination.)
You can travel along the mountain trails and listen to the songs of the mountains and winds. You can also walk toward the seashore and let the ocean winds blow through your hair. Situated at the foot of the mountain and beside the ocean, North Coast offers anyone a big embrace.

DFPingJu is outgoing but modest. The lively, dancing strokes create a lively form for the font, which will steadily take you through the itinerary. It will wave the small flag in its hand as it guides you to immerse in nature's abundant energy and the rich cultures. Let it take you on a soul cleansing journey on the North Coast.
 
Have we made an impression on you? Let's go on a trip guided by fonts! The fonts' detailed strokes and structural arrangements will guide you to transition into different environments and atmospheres, and explore sights that appear as if they're from a different time period. DynaComware has many more fonts with different styles, and they're waiting to travel with you. The only question to ask now is: "where do you want to go next?"