Restoring the Original Visual Style of Popular Japanese Mobile Game with DF Yuan Fonts
Category:
Licensed Font Case
2017/09/19
Restoring the Original Visual Style of Popular Japanese Mobile Game with DF Yuan Fonts
Product Description
Product Name: Girls und Panzer Mobile Game
Applied font: DF Yuan Font W8
The Chinese version of "Girls und Panzer" is an adaption of the Japan DY music & picture official version of "Girls und Panzer" by Hakuhodo Inc. Within the game, all characters gather and players can build their dream team, operating tanks to fight other players. This game has diverse and unique playing methods and checkboard strategy. In addition, the game researched tanks used in the First and Second World War to give players realistic experience of combat. "Girls und Panzer" is an extremely popular mobile game.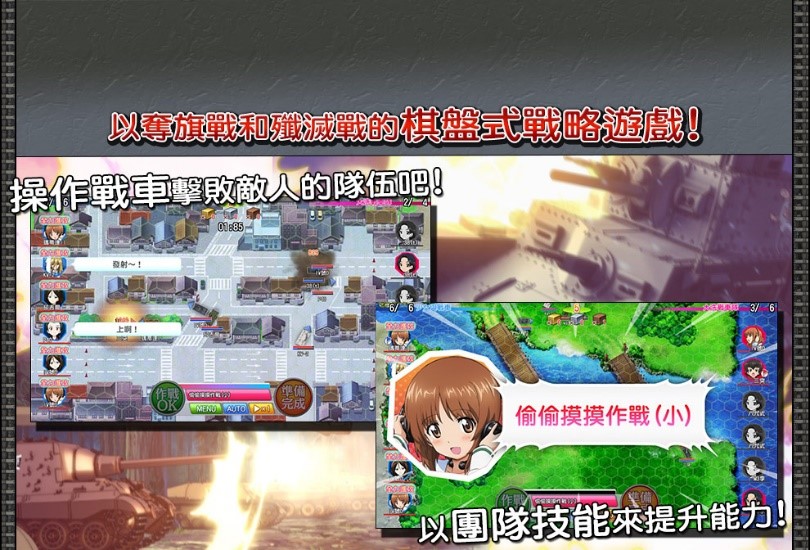 Why Choose DynaFont
To remain close to the Japanese version, "Girls und Panzer" especially chose the DynaFont Yuan font which has similar style to achieve unity between the Chinese and Japanese version. The Yuan font is balanced, clear, and easy to identify, allowing players to receive the messages of the game with ease. The soft rounded edges of the font give an effect as if words coming from the mouth of a girl and give a familiar font imagery.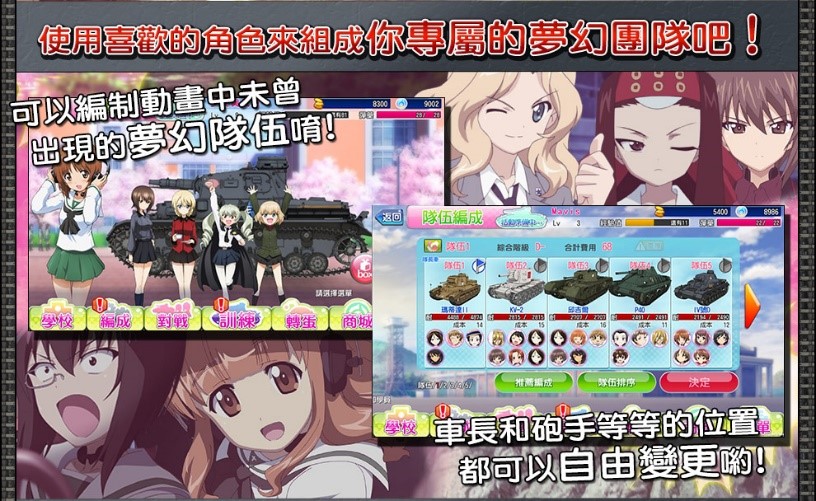 Company Introduction
---

Cayenne's Ark Mobile Co., Ltd.
Cayenne's Ark mostly works in agency operations for mobile games. The company continues to introduce famous IPs that are suitable for mobile games from locations including Japan, Korea, and China. Collaborating with outstanding developmental teams, Cayenne's Ark is committed to providing players with rich audio and video entertainment experiences and gaming products that differ from most themed products on the market.
 
Address: 2F., No.31, Ln. 583, Ruiguang Rd., Neihu Dist., Taipei City
Telephone: +886-2-7720-0777
Website: www.cayenneark.com.tw