News -DynaFont Treasure adds 32 typefaces including condensed and design fonts, helping you release your creativity!
New Product Informat
2022-08-15
DynaFont Treasure adds 32 typefaces including condensed and design fonts, helping you release your creativity!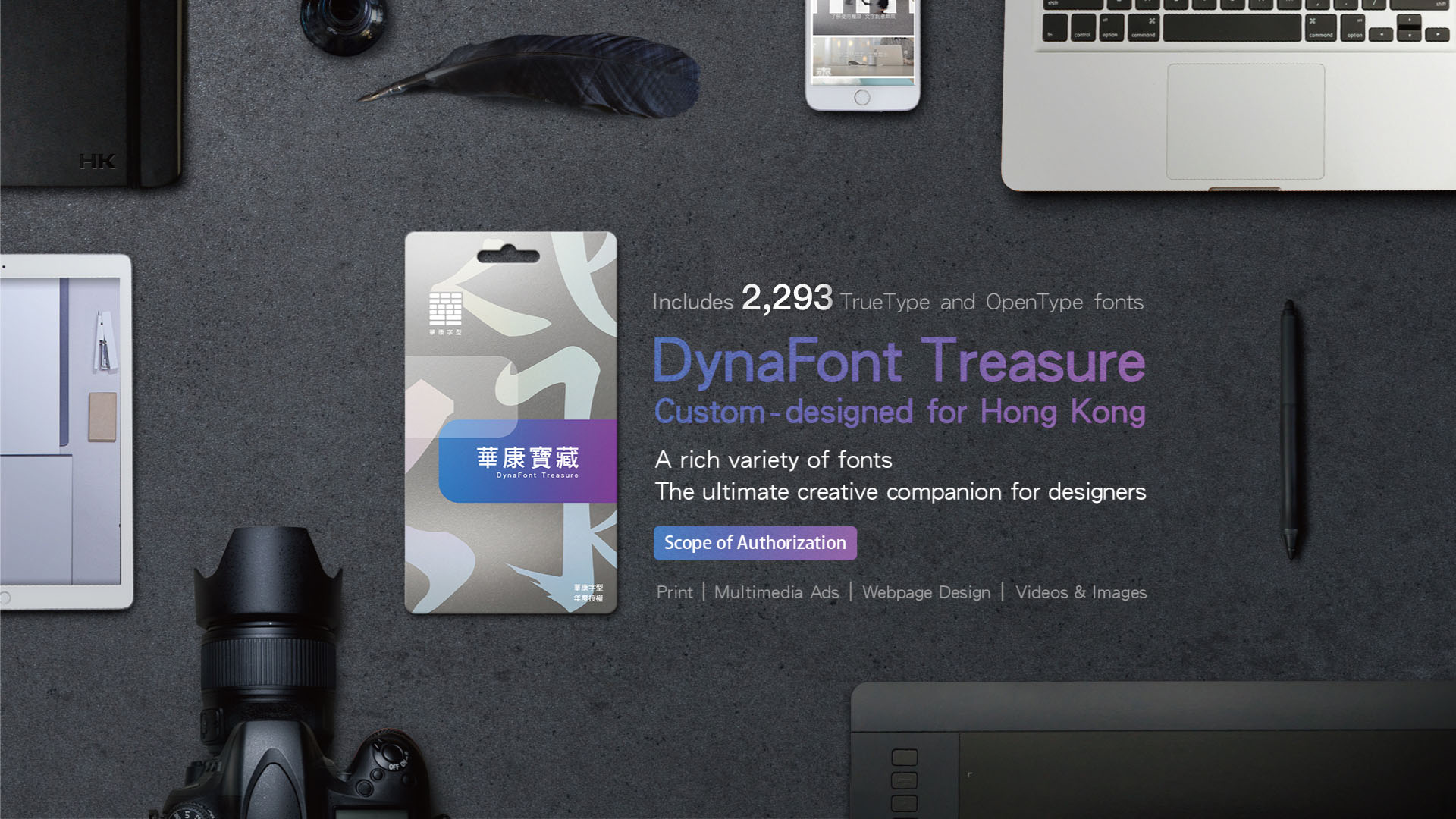 The annual license DynaFont Treasure from DynaComware has been updated with several new type faces. The update introduces DFKing Gothic Condensed Font (BIG5(HK), OpenType), and DF Bloom (BIG5(HK), OpenType and TrueType). The update also includes the DF UD Gothic (BIG5), which supports both OpenType and TrueType, and is availalbe for immediate downlaod all DynaFont Treasure subscribers. Download the font update via the DynaFont Treasure installer now to give your digital design a new look!


●DFKing Gothic Condensed Font
The DF King Gothic condensed font is based DF King Gothic, adjusting the character width to 90%, 85%, 80%, 75% of the original design. Preserving the curves and arches of the original typeface, the condensed versions allows more varieties and styles to be expressed. The space, angle and position of the strokes are individually adjusted and maticulously evaluated to create the best balance and maintain the highest readability, so even on small screens it presents the best results.

●DF Bloom
Inspired by the handwritten script from Latin language, the intricate lines and fluidity of the strokes, creating layers of elegant characters with rhythmic reading experience.
 
●DF UD Gothic
UD Gothic is designed as a response to the increasingly aging society in the 21st century, extended from the concept of Universal Design, and meant for the general public. UD Gothic is simplistic, majestic and accentuates easy legibility and easy reading for the elderly and those with vision disorders e.g. myopia and amblyopia, and even in a fast-moving environment. A sweet friendly design makes written communication more pleasant and relaxing.



In addition, there are now various styles of artwork and calligraphy fonts. You are invited to discover more font innovations in our own precious vault of unique fonts called DynaFont Treasure!

DynaFont Treasure [New fonts list]
 
 
How to install these new fonts for DynaFont Treasure:
 
●For users who have not yet installed DynaFont Treasure, first log-in to the official website of DynaFont. Then, download and install [Online Installation Program for DynaFont Treasure Series] in the members area. After this installation is complete, you can install all DynaFont Treasure fonts, including our newest fonts.
●Note: If the DynaFont Treasure installer has indeed already been installed, simply follow the prompts to update after launching to install these new fonts.
 
 
If you want to purchase the collection of DynaFont Treasure, please go to our official online font store –you can also learn more there about our design concepts and creative applications of DynaFont products. Welcome to see all the stories behind DynaFont characters!