new product information
2017-11-22
DynaComware launches the treasure of fonts: DynaFont Treasure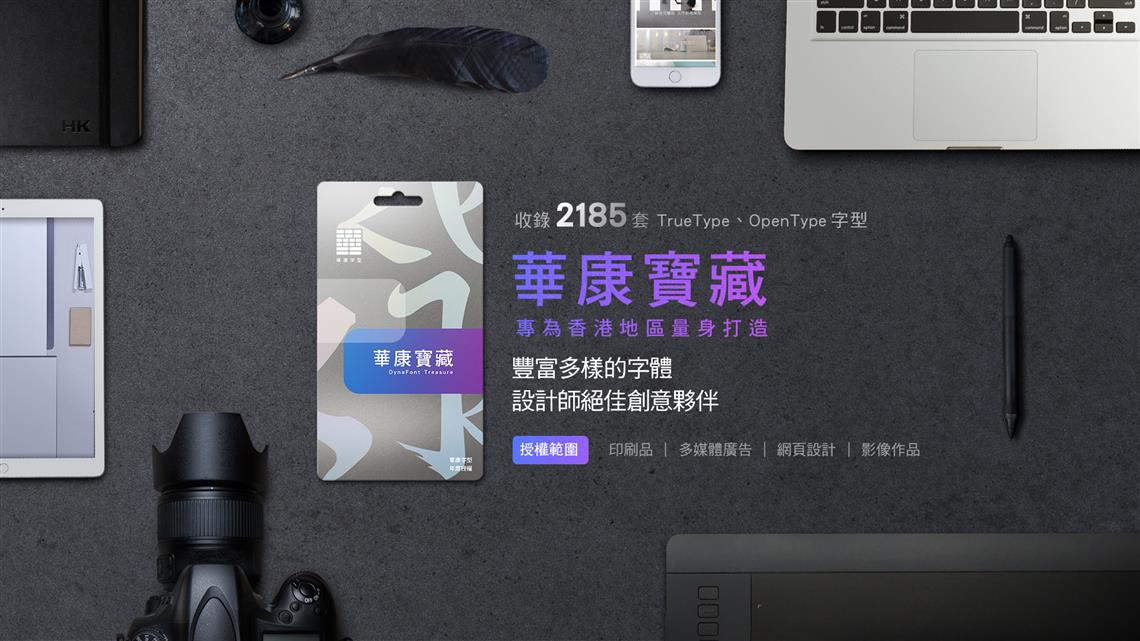 DynaComware launches in 2017 the DynaFont Treasure, a brand new DynaFont annual license product for Hong Kong. As a spectrum to showcase the fruitful outcomes of DynaComware, the Treasures include over 2,100 sets of classic Dyna fonts: basic font, calligraphy fonts, POP fonts, and over one thousand English and European fonts.

DynaFont Treasure is licensed on a yearly basis. It includes both the fundamental TrueType and OpenType formats that can be applied to printing, multimedia ads, website design and PDF files. Compared to traditional font products, the annual license DynaFont Treasure brings greater flexibility and creativity. Users can choose the length and the number of PCs in the license and enjoy more new fonts for license renewal. Therefore, DynaFont Treasure is like a resourceful treasure of fonts that can fulfill the demand for incessant creativity for producing office documents and professional designs.

Sign up now to give new expressions to your works every day!