News -DynaFont Treasure Launches New Bold Typeface "DF King Gothic" and Creates a New Digital Reading Experience
New Product Informat
2019-07-30
DynaFont Treasure Launches New Bold Typeface "DF King Gothic" and Creates a New Digital Reading Experience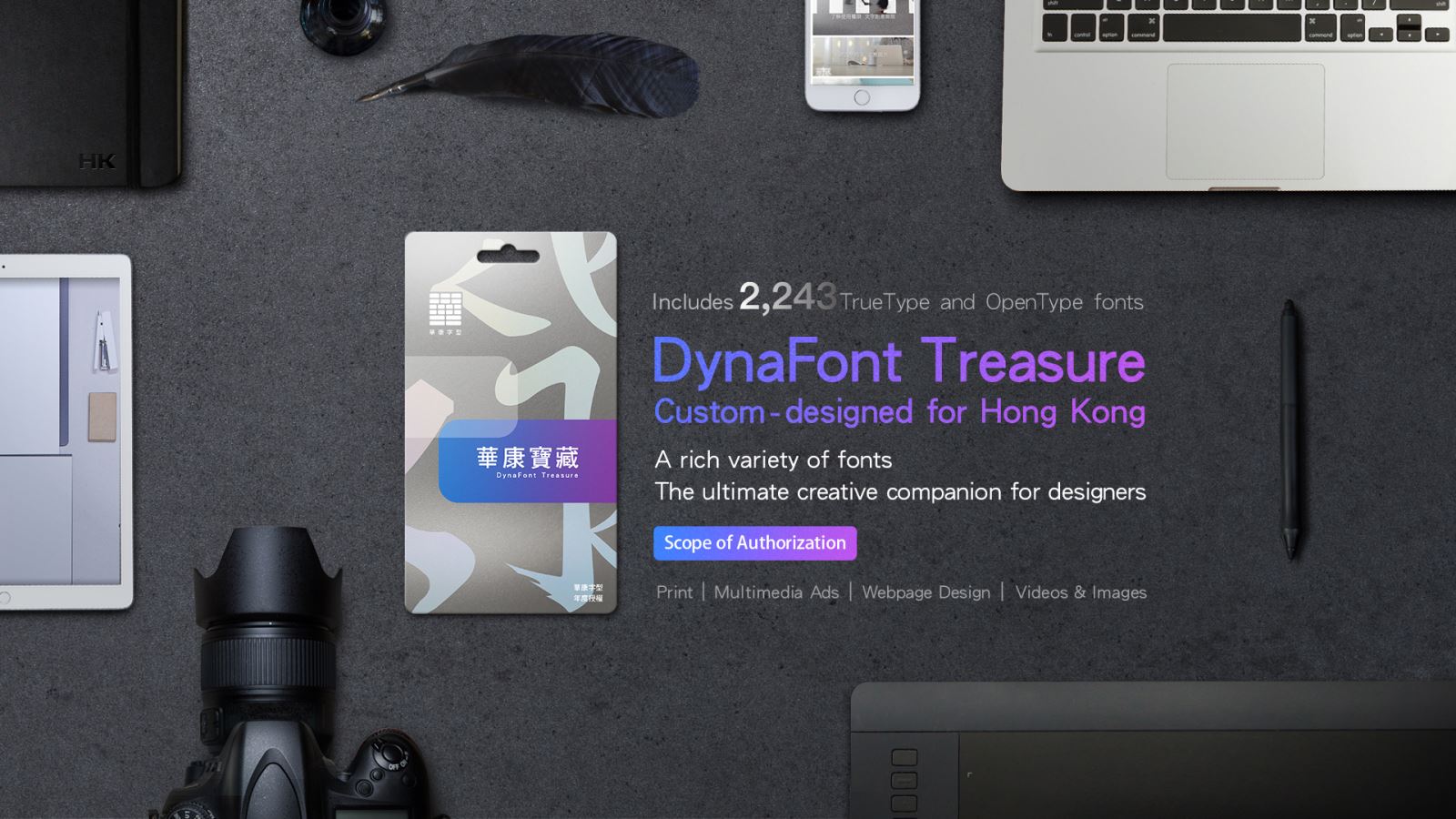 DynaFont Treasure, DynaComware's annual license product, will now include "DF King Gothic", the typeface specifically designed for the digital age. It supports the OpenType format. All active users can now take advantage of the upgrade at no additional cost. You are free to download "DF King Gothic" through the DynaFont Treasure installer to give your digital design a gentle and charming new look!
 
DF King Gothic is specifically designed for digital displays. It's as brilliant as the king of diamonds - the black diamond. After years of meticulous process and refining, the typeface was finally born. Its lines are simple and clean with a framework that has clear layers. The calligraphy boasts a powerful but gentle charm, presenting the graceful temperament of a premium bold typeface that is perfect, solid, and forever new.
▶Enter Now and Explore the World of DF King Gothic!
 
 
There are more artistic and calligraphic typefaces in a diversity of styles available. You are welcome to explore the creative power of typefaces inside the typeface treasure box - DynaFont Treasure.
 
 
DynaFont Treasure [Installing new fonts]
If you are a new user and do not have DynaFont installed already, please register at the DynaFont website first.

Please download install the "DynaFont Treasure Online Installer" from the member area. This will install all DynaFont Treasure fonts including the latest additions.

If DynaFont Treasure is already installed, follow the update instructions after execution to install the new fonts.
DynaFont Treasure [New fonts list]
To purchase DynaFont Treasure, please go to the DynaFont Online Store. To learn more about the design philosophy and creative applications of DynaFont, please visit DynaComware Font Story.