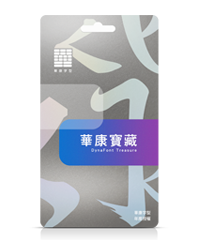 DynaFont Treasure
DynaComware is introducing an annual license font solution: Dyna Font Treasure, which includes a variety of classic DynaFonts. With total over 2,200 DynaFont, DynaFont Treasure includes Traditional and Simplified Chinese, Japanese, Korean, and other Asian typefaces ranging from basic, calligraphy, art POP and handwriting fonts.
---
Product details



With a comprehensive collection of classic DynaFont, such as the classic Yuan, Hei, Kai, Ming basic fonts, vintage calligraphy fonts, edgy handwriting fonts and art POP and other design fonts, DynaFont Treasure inspires creativity through the variety of expressions from different fonts!

■ A Variety of Font design
2,299 font included.

Comply with regulations of the Hong Kong area.

A wide scope of licensing suitable for print, multimedia advertising, website design, and portable electronic files.

Latest DynaFont added each year to be used within the licensed period.

Flexible offers for multiple years/workstations are available. The number of workstations can be increased during the license.

Includes 241 TrueType Traditional Chinese fonts, 142 Simplified Chinese fonts, 22 Japanese fonts, 4 Korean fonts, 3 multi-lingual set consists of 23 countries fonts, 82 of Chinese Pinyin fonts, 1,470 special effect English and mathematic fonts, 206  OpenType Traditional Chinese fonts and 129 Simplified Chinese fonts.

GB5, GB2312, and GB18030 standard simplified Chinese fonts for smooth communication between Mainland China and Hong Kong.

Supports both Windows and Macintosh operations systems. 
*Chinese Pinyin Font(82 sets) do not support Macintosh, only for Windows.
■ DynaFont Treasure is suitable for the following usages. 

Information on the licensing scope of DynaFont Treasure
■ Classic fonts included




■ Main Chinese fonts that are included
Basic fonts: DF King Gothic,
DF Qing Gothic, 
DFMing, DFLiHei,

DFHKStdKai, DFHKStdSong

, DFLove etc.
Calligraphy fonts:
DFBronzeInscription
, 
DFJadeFangSong
, DFJinWen, DFSoZing, DFTanLi, DFNewChuan, DFKanTingLiu, etc.
Handwriting fonts: DFHannotate, DFHanziPen, DFLiu, DFGangBi, DFEr

, etc.


Art fonts: DFGirl, DFWaWa, DFShiYi, DFPOP, DFPMo, DFLangMan series, etc. 
Type
Format
Number of Typeface

TrueType Traditional Chinese

Big5、Big5(HK)
241
TrueType

Simplified Chinese

GB5(HK)、GB2312、GB18030、Big5-GB
142
TrueType 

Japanese Font

JIS
22
TrueType Korean Font
KSC
4
TrueType

23 

Chinese series font

Unicode3.0
3

TrueType 

Chinese Pinyin Font

Pinyin series

82

TrueType Special Effect English Mathematics Font

English, Arabic, Chinese numbers

1470

OpenType Traditional Chinese

Big5、Big5(HK)
206

OpenType 

Simplified Chinese

GB5(HK)、GB2312、GB18030
129
Total
2299
*Chinese Pinyin Font(82 sets) do not support Macintosh, only for Windows.  
Recommended Price:
One Workstation ‧One-Year License: HK$6,200
With the increase in license of "Number of workstations" and  "Number of Years", discount is available:
Years/Workstations

1~4
5~9
10~19
20~49
50~99

Above

100
1 Year
HK$6,200
HK$6,076

HK

$5,952

HK

$5,828

HK

$5,704
HK$5,580
2 Years
HK$12,152
HK$11,909

HK

$11,666

HK

$11,423
HK$11,180
HK$10,937
3 Years

HK

$17,670

HK

$17,317

HK

$16,963
HK$16,610
HK$16,256
HK$15,903
*All prices listed above are for one workstation. 
Macintosh

・Mac OS

 X

10.14~13.5    
          
Windows
Internet connection required.
DynaFont Treasure: Click here for detailed explanation of scope of authorisation.
Descriptions
Please follow instructions listed in the "Product License" when using this product.
This product can only be used by individuals or within groups and corporations.
Licensing includes printed matter, multimedia advertisement, video products, website design, and portable electronic files. Both commercial and non-commercial usages are restricted to Hong Kong and Macao Hong Kong Special Administrative Region.
Please use this product according to the number of computers and years listed in the license.
Either paid or unpaid, users are prohibited from selling, distributing, renting, lending, re-licensing, or many other actions that may damage the rights of DynaComware and send the outlined files of this product through ASP (application service provider), internet server, or any other methods. Users are also prohibited from broadcasting, distributing, transmitting, or any actions that may damage the rights of DynaComware through re-producing this product into gaming programs, gaming art, apps, or other forms of actions. Please contact DynaComware or refer to the company website for other restrictions of usage.
DynaComware has the right to change the design and format of this product without notice.
Customer support services are only provided for Hong Kong and Macao Special Administrative Region; customers should contact the customer service through E-Mail or the service hotline. 
1. DynaFont Online Store
Choose the number of workstations and license term.

Register as a member of DynaComware official website, direct purchase  →  Download the installation program and licensing contract through the member's section  →  Install the software for instant access to our DynaFont Treasure!
2. Other Internet Distribution Stores
Choose the number of workstations and license term.

Fill out the purchase application form  →  After the conformation from the dealer, DynaComware will provide the product quotation  →  Make payment to the dealer listed on the application form  →  Product will be made available to you through the dealer commissioned by DynaComware  →  Install the software to access a variety of fonts by DynaComware!